Great deals waiting for you
At any one of our locations, great deals and promotions are available every day. But check back regularly because the deals are always changing.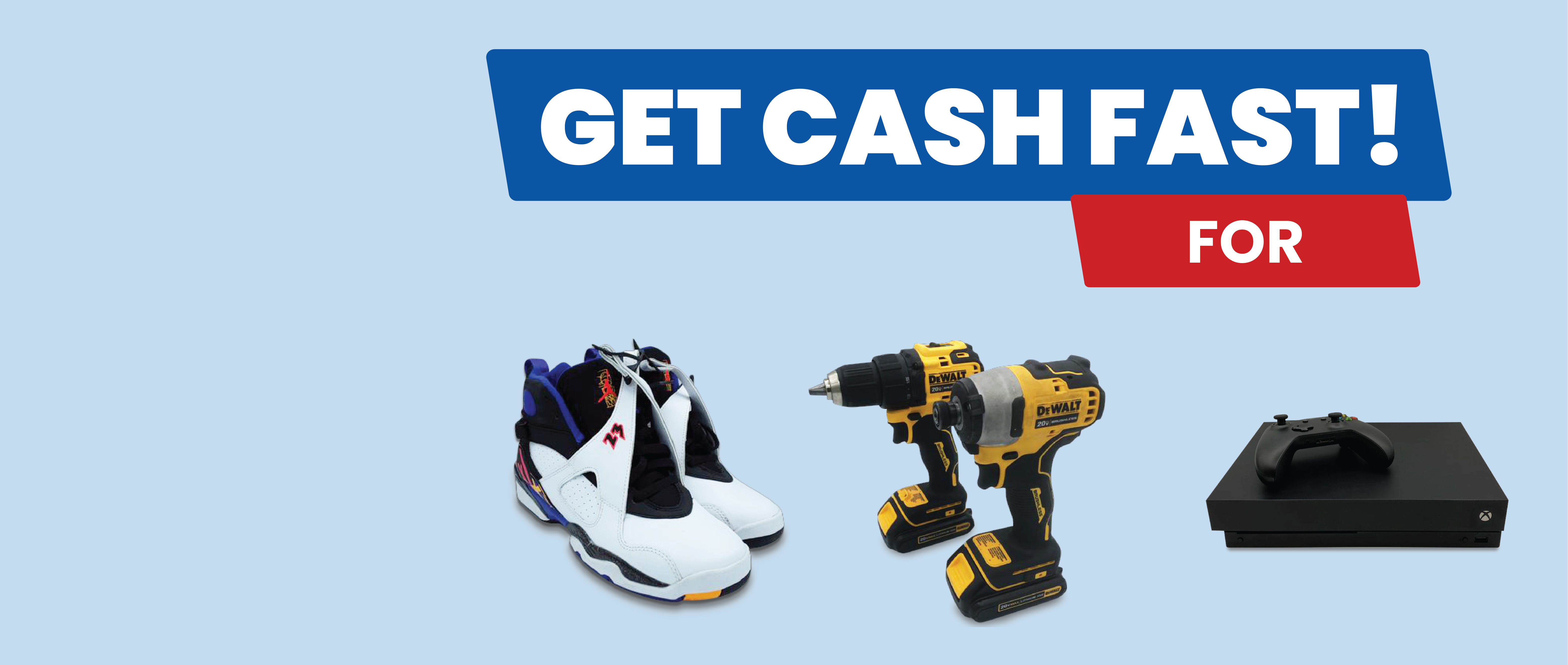 We pay top dollar!
We loan on anything of value - electronics, tools, handbags, shoes & more! Item evaluation and the amount offered are determined at the sole discretion of Pawnbroker. Conditions apply. Items pictured are examples only.